COVID-19 Vaccine Updates

from Medical Literature


Edited by Physicians, Featuring Language Intelligence


Get critical updates from Sorcero covering vaccines for COVID-19 — with articles curated by our physician-led team, featuring insights and visualizations from biomedical Language Intelligence technology.
Subscribe to Vaccine Navigator Today!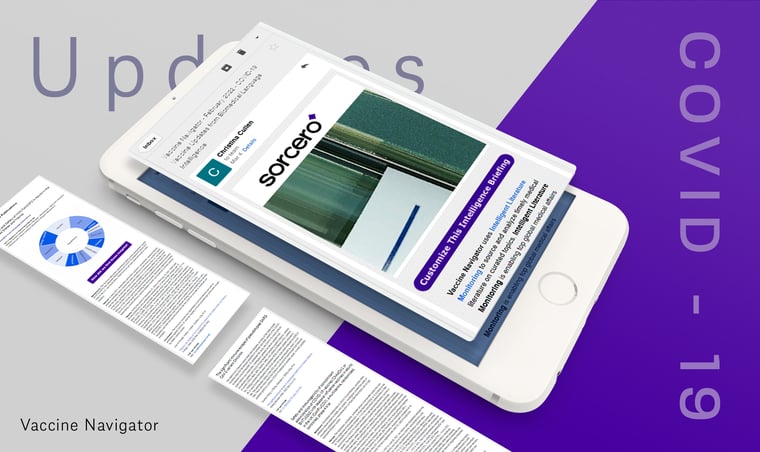 Our CUSTOMERS have Spoken
We're on a mission to bring visibility, clarity, and meaning to the vast array of information at our fingertips.
Explore the Platform