White Paper
AI for Medical Affairs and Regulatory Affairs White Paper
How new AI technology is transforming Life Sciences - Free 10-page White Paper
While artificial intelligence (AI) is a hot topic in life sciences, the role of AI in Medical and Regulatory Affairs is often overlooked. At the same time, Medical Affairs and Regulatory Affairs are expanding and gaining importance, thus increasing the need for more sophisticated digital support tools.
The challenge is that most of the AI and machine learning (ML) solutions on the market today rely on large data sets. Therefore, they are not well suited for the majority of Medical and Regulatory Affairs functions. Consequently, teams have been slow to adopt AI solutions.
There are, however, new emerging cognitive computing technologies (a type of AI) that can augment and streamline numerous MA and RA workflows.
These workflows include:
Professional learning and development

Medical information and communications

Personalized stakeholder interactions

Immediate access to information

Content research and management

Measuring engagement, performance, and KPIs
Nonetheless, not all healthcare and pharma companies face the same Medical Affairs and Regulatory Affairs challenges. Therefore, identifying the key bottlenecks and finding the appropriate solutions for each individual company is critical. Furthermore, the new rules of digital engagement will only increase demand for frictionless access to more highly personalized, unbiased content.
AI trends in Medical Affairs and Regulatory Affairs
Scarcely an industry exists that has not been caught up in the AI revolution. The life sciences are not exceptions to this trend. Accenture estimated that AI applications could potentially create $150 billion in annual savings for the United States healthcare economy by 2026.
To learn more download the white paper.
Download the AI for Life Sciences White Paper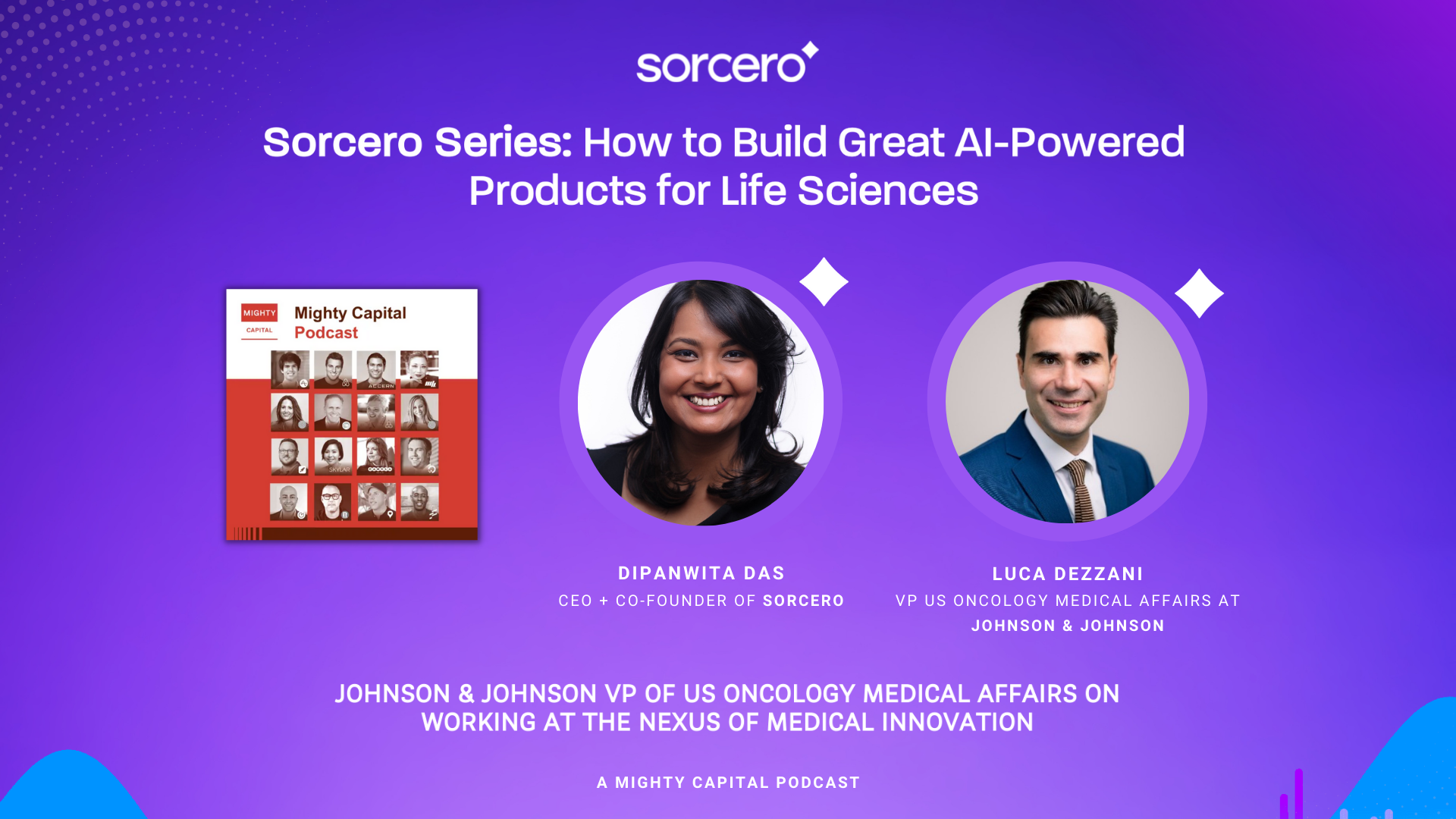 Podcast
Here is the fifth episode in the Sorcero miniseries on building great AI-powered life sciences products, a Mighty Capital podcast.
Read More

Our CUSTOMERS have Spoken
"Sorcero's LI platform automatically identified and analyzed the latest updates in medical guidelines, saving us substatinal time and resources."

ROCHE
Position Title