Medical Affairs
Clarity
Gain a strategic advantage across your disease and therapeutic areas by bringing together advanced analytics for all areas of scientific engagement into one powerful dashboard.
Clarity Use Cases:
Clear, strategic vision.
Centralize your strategy around evidence generation, publication planning, medical information, medical insights, and HEOR.

Generate Evidence
Analyze scientific and medical content at superhuman speeds to extract the most valuable evidence and power patient-centric decision making.

Unify Strategy
Surface emerging evidence and trends to drive improved strategic decision-making across the entire product lifecycle.

Demonstrate Value
Highlight medical affairs' impact and contribution across all areas of scientific engagement.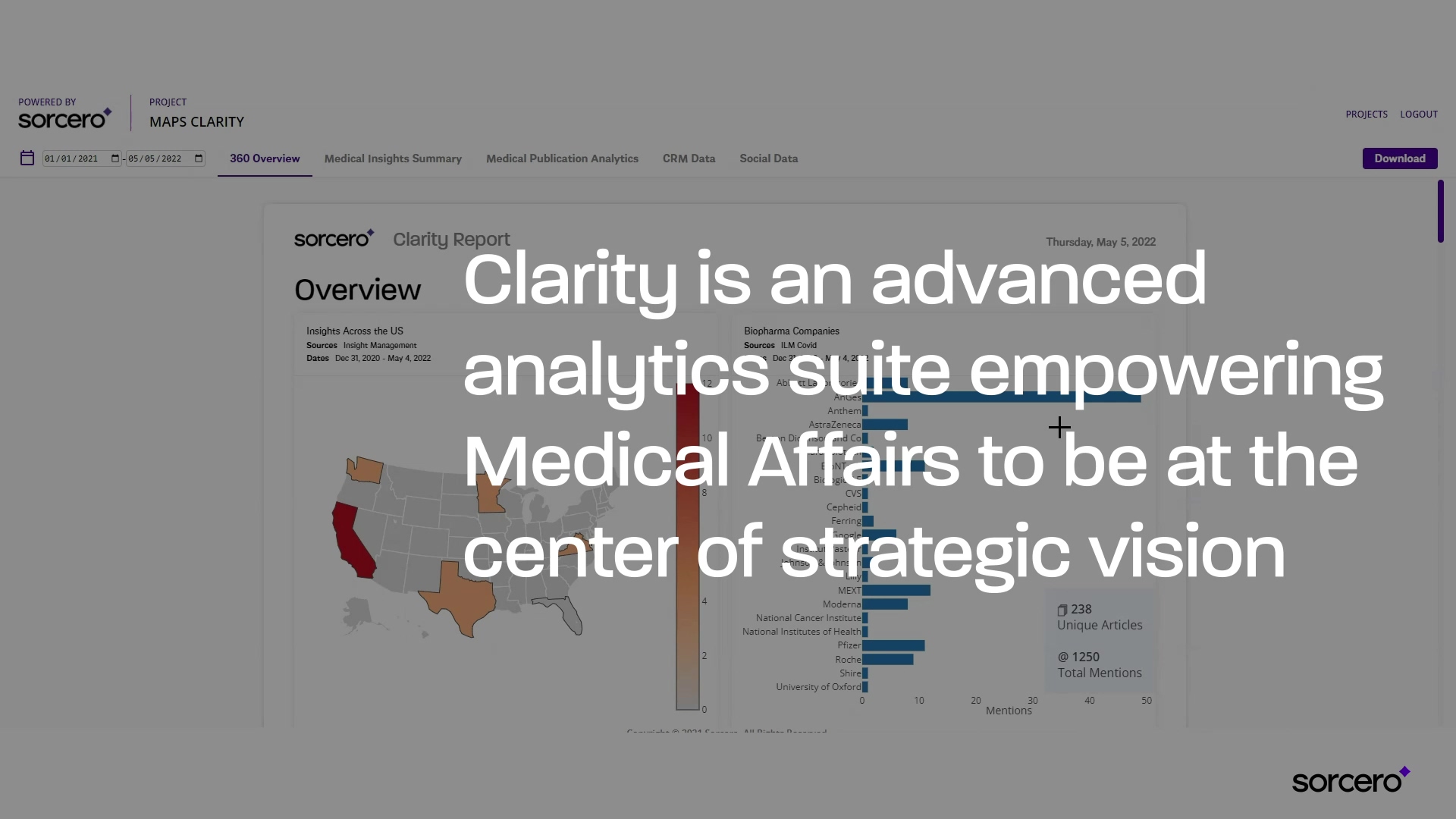 Discover Clarity
Generate and disseminate evidence from more data sources than ever before.
Clarity is an advanced AI analytics suite empowering Medical Affairs to be at the center of strategic vision and drive scientific leadership, innovation, digital transformation, and patient-centric decisions.
See how it works
Clarity Delivers:
The Most Advanced AI for Life Sciences Analytics
Clarity provides medical affairs teams with a unified view across all areas of scientific engagement. With Sorcero's AI-powered analytics, you can track and visualize medical content at scale. This includes literature, clinical trials, congresses, social media, CRM data, medical insights, and internal data lakes.

- Unified view
- Centralize all scientific engagement
- AI-powered for scalability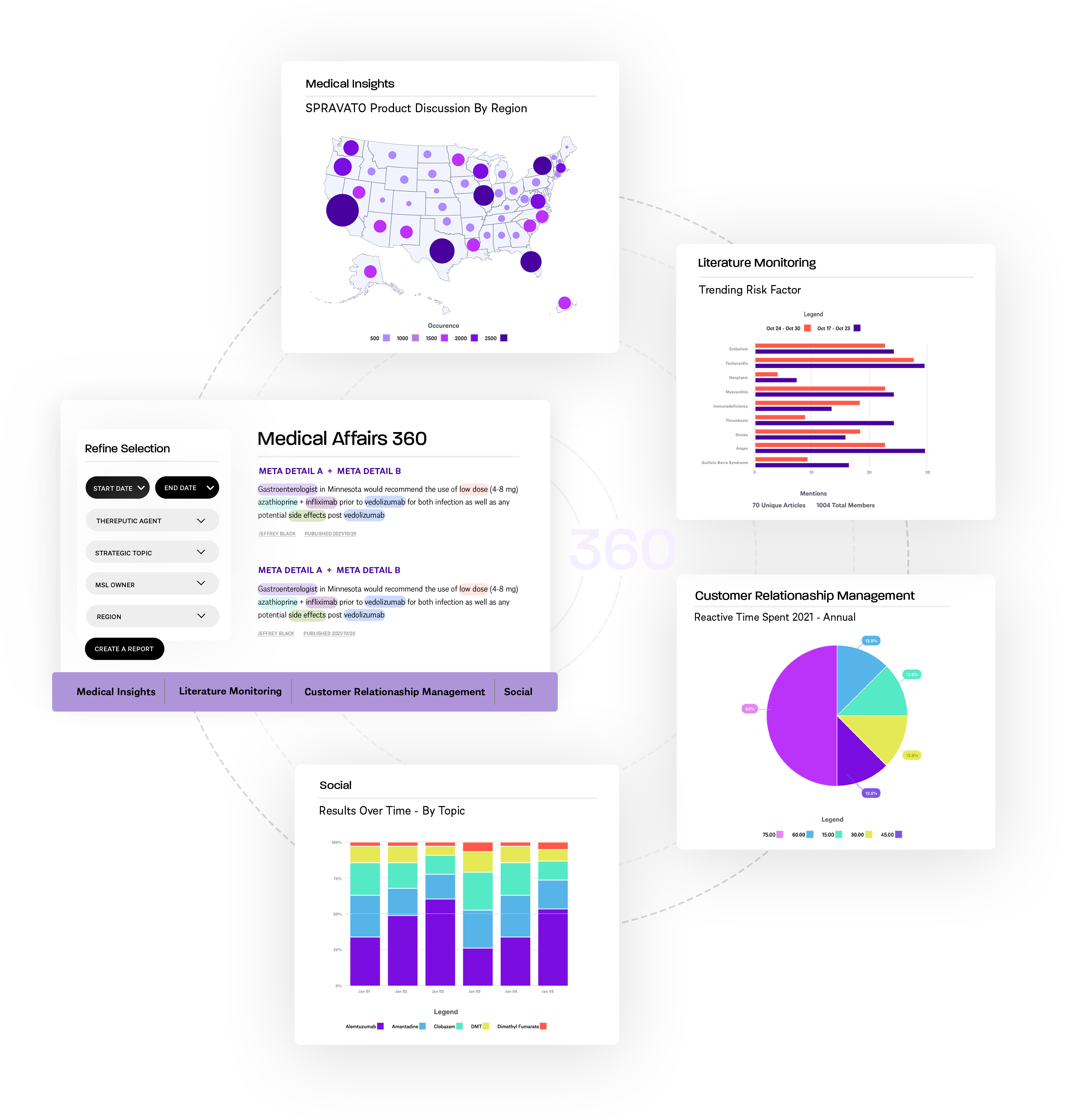 The latest resources delivered.
Stay on top of the latest from Sorcero's resource center.
Modules
Explore other medical affairs modules.
Sorcero's platform leverages advanced algorithms and disease-focused ontologies to organize and understand how language is used in Life Sciences. That means you can gain clarity with faster document review, analytics, and insights from thought leaders across therapeutic areas all over the world.

Medical Insights Management (MIM)
Capture critical insights from all relevant sources, from CRM notes to Medical Information and Advisory Boards, in an AI-augmented, centralized, strategic command center.
Learn More


Product Performance Monitoring (PPM)
Stay one step ahead of the changing regulatory environment and keep your products compliant with your personal AI assistant.
Learn More