Medical Analytics
Clarity Medical Analytics
Your strategic command center for Medical Affairs. View and measure impact and reach across all areas of scientific engagement in one powerful dashboard.
Overview
Clear, strategic direction.
Built with decision-makers in mind, Clarity Medical Analytics is an additional dashboard layer accessible via Medical Insights Management or Intelligent Publications Manager. Clarity Medical Analytics tracks key measures across ALL teams and therapeutic areas. Get a real-time view of Medical Voice of the Customer and Scientific Share of Voice for your products - and competing therapies.

View Reach and Impact in Real Time
Built for life science leaders and decision makers to provide a centralized dashboard of scientific engagement and impact across all therapeutic areas.

Unify Strategy
Surface emerging trends, explore geographic differences, measure real world impact. Improve strategic decision-making across the entire product lifecycle.

Demonstrate Value
Measure, track and report on the impact of Medical Affairs. Validate and quantify contribution across all areas of scientific engagement.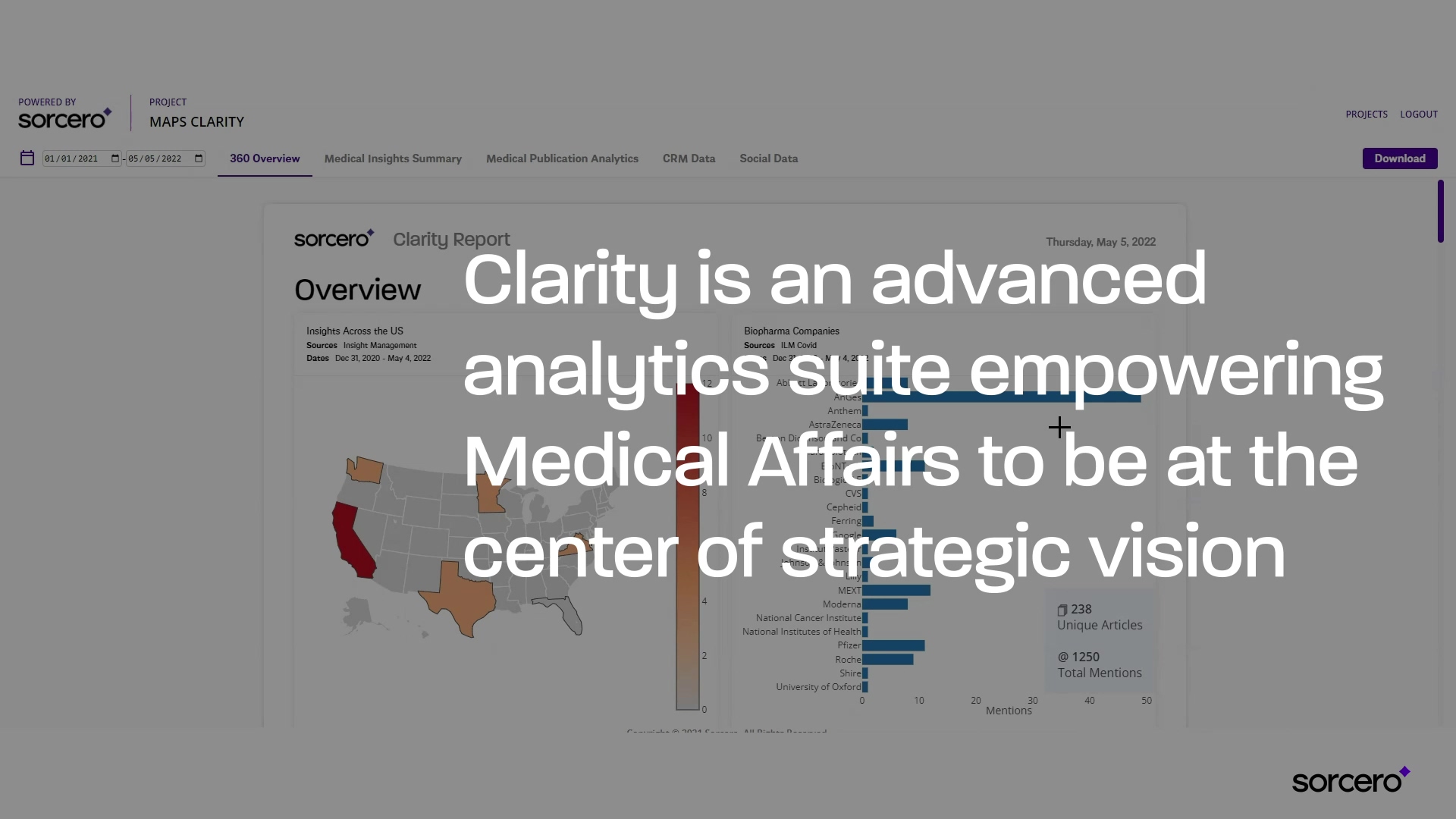 Clarity Medical Analytics
Track key measures across all areas of scientific engagement.
Clarity Medical Analytics for Medical Affairs leadership and decision-makers.
Add Clarity Medical Analytics
Core Features
Real-time omnichannel medical analytics.
- Unified ingestion of unstructured and structured data
- Single Source of Truth (SSoT) for internal and external data
- Medical Voice of the Customer (MVoC)
- Scientific Share of Voice (SSoV)
- Custom analytics dashboards and reporting exports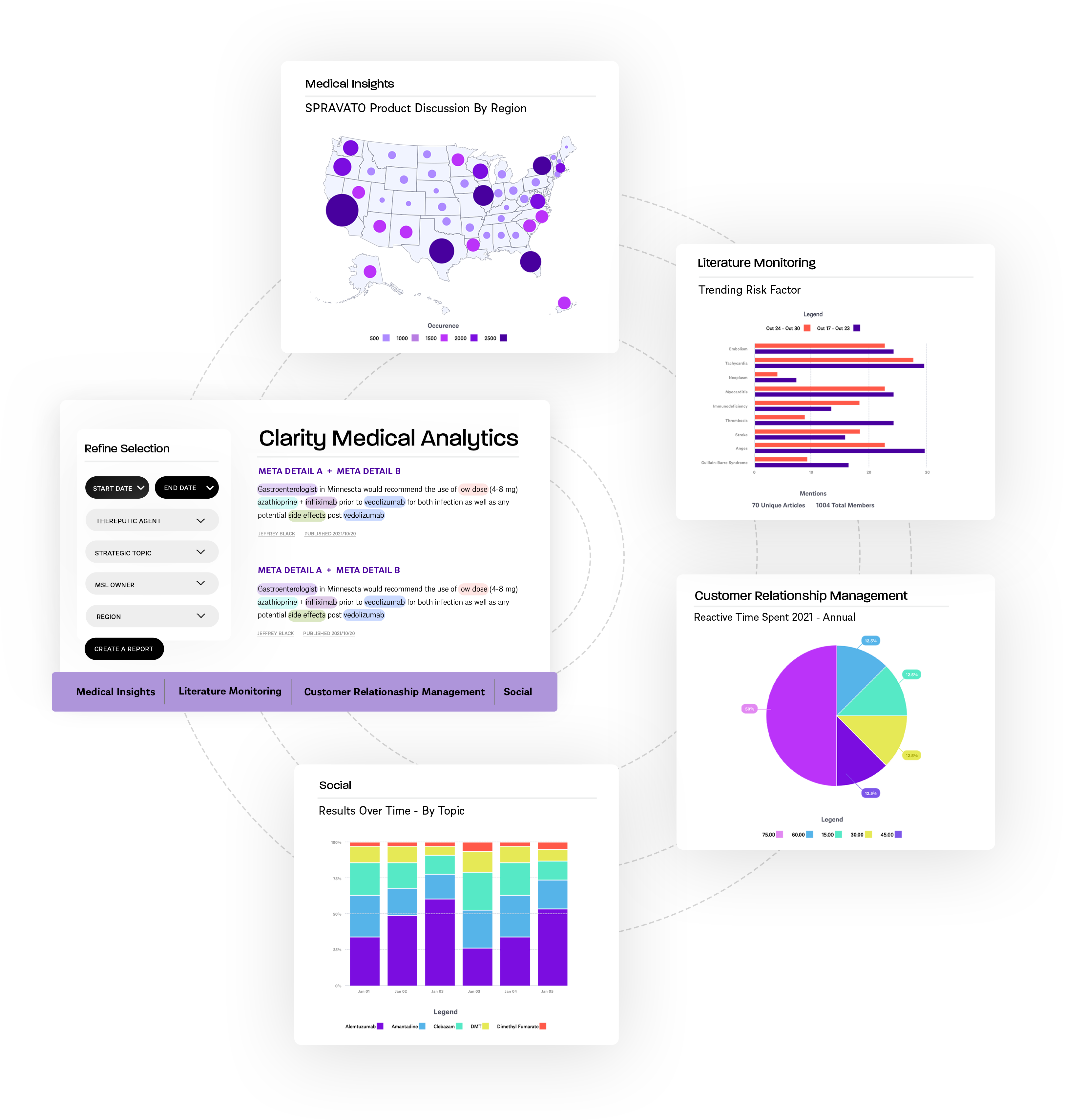 The latest resources delivered.
Stay on top of the latest from Sorcero's resource center.
Additional Applications
Explore the Clarity Platform
Sorcero's Clarity Platform eliminates data silos and manual reporting with tools to capture, enrich, and analyze results.

Medical Insights Management (MIM)
Capture 300% more insights and reduce the time to surface key findings from months to real-time.
Learn More


Intelligent Publication Monitoring (IPM)
Identify the most clinically impactful content for competitive intelligence, compliance, and evidence generation.
Learn More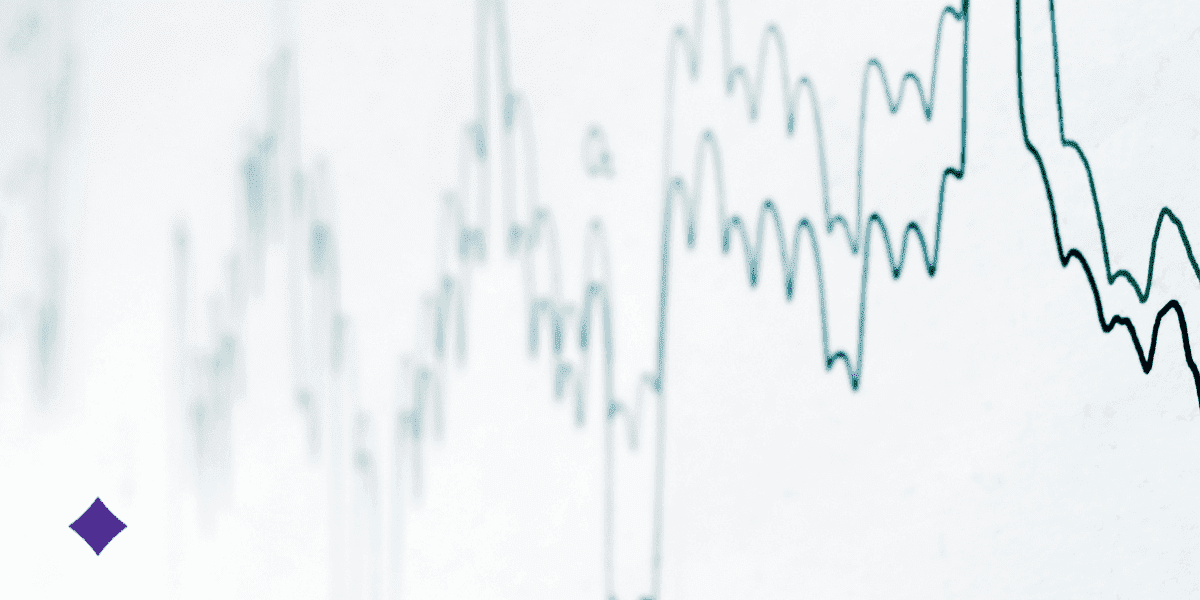 Insights
There are powerful opportunities for analytics in Medical Affairs. Unified data and analytics enable teams to connect, monitor,..
Read More