At Sorcero, 2021 was a year of growth. Along with enhancing our Sorcero AI for Life Sciences Language Intelligence Platform, we've welcomed 29 new team members since last January. Today, our team is made up of 52 employees spanning four continents. We are located in 11 states, plus Washington DC, and 11 countries.
We've made two notable additions to our leadership team - Kate Cody, Vice President of Operations and Brian Peet, Vice President of Product. As VP of Operations, Kate creates infrastructure to scale our products and teams, and Brian delivers life sciences product expertise to our AI-powered platform as VP of Product.
Brett Johnson also joins Sorcero as Senior Director of Key Accounts, with extensive life sciences and healthcare sales experience. Aderinsola Akintilo, who brings over 8 years of experience building software solutions, will be leading the UX/UI design of our products as Senior UX Designer. In addition, we're proud to introduce our new Marketing Associate and Engineers, with roles ranging from Machine Learning Engineer to Software Engineer.
Each of these strategic new hires will play a key role in driving capacity and expanding the domain expertise of the team. It will allow us to grow in our mission of improving patient outcomes by empowering life sciences enterprises.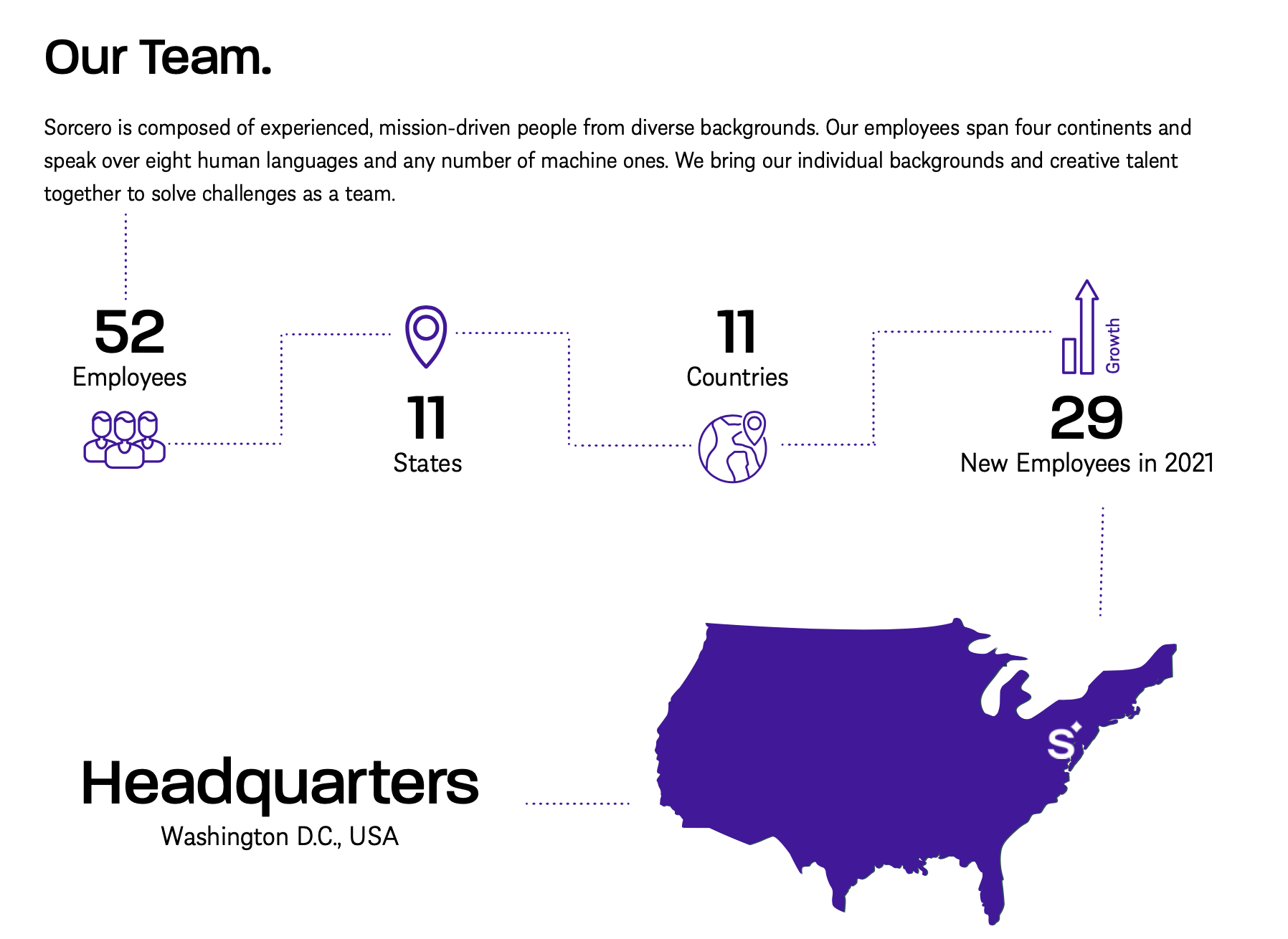 Meet our new team members:
Kate Cody, VP of Operations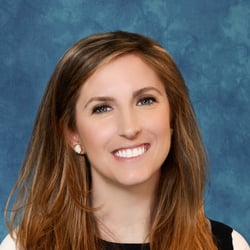 Kate Cody is an operations executive bringing over 15+ years of experience to Sorcero. As Vice President of Operations, Kate creates infrastructure to scale Sorcero's products and the teams that deliver them, building a system that helps solve major life sciences challenges and improve patient outcomes.
As former COO of Vemo Education, Kate implemented strategies that increased revenue 10X and revolutionized the value conversation around higher education in America. Through her leadership, Vemo Education became the 16th fastest growing company in the sector over a three year period. During her career, Kate has been a repeat early-stage employee within successful venture-backed businesses. She has contributed to clinical trial development in pharmaceuticals and biotechnology.
Kate earned a Master of Public Health (MPH) degree from the University of Rochester School of Medicine and Dentistry and a B.S. in Neuroscience from Union College. Alongside her leadership accomplishments, Kate made an impact on the college athletics world. She has coached basketball teams to the NCAA tournament and set a record for the biggest two year turnaround in wins.
In addition to her role at Sorcero, Kate invests in veteran- and women-founded businesses. She works with a number of networks that engage youth girls in sports and improve family, career and happiness outcomes for women. Kate enjoys reading nonfiction, cooking with her family, and spending time outdoors.
Brian Peet, VP of Product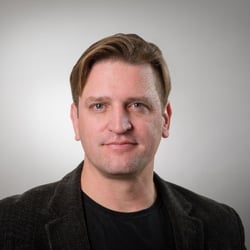 Brian Peet is a life sciences and innovative digital technology executive. As Vice President of Product, he leads with a purpose-driven focus to deliver the best AI-powered life sciences products. At Sorcero, Brian builds a best in class team whose products enable life sciences experts to improve the outcomes of the patients they serve.
Prior to joining Sorcero, Brian served as the Vice President of Strategy and Analytics at Abott. As Senior Executive Account Manager at GSK, he played a vital role in several product launches. Having spent the last five years focusing on virtual reality education and medical affairs insights, Brian brings these experiences together with Sorcero's AI-powered analytics platform.
Brian is pursuing an MBA at Boston University Questrom School of Business. He completed his undergraduate education in Zoology at the University of Maine. He is the recipient of several President Club awards in pharmaceutical and biotechnology sales.
As a former collegiate athlete, Brian brings a focused drive into his career of launching products. He is an avid lover of the outdoors and waterways of Boston, fueling his support of clean ocean and waterway initiatives. As a father to an adult child in the LGBTQ community, Brian supports true equality for human beings globally. In his spare time, Brian enjoys skiing, hiking, and hanging out with his four daughters.
Brett Johnson, Senior Director of Key Accounts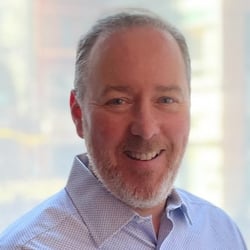 Brett Johnson has over 30 years of experience helping clients in healthcare and life sciences leverage technology innovations. As Senior Director of Key Accounts, Brett supports Sorcero's key life sciences clients and partners in collaborative efforts to improve patient outcomes and maximize the benefits of the platform. Throughout his career, Brett has enjoyed seeing the industry from multiple perspectives. He has spent five years with biopharma, five years with medical devices, and for the last 20 years, he has focused on HLS software, services, and consulting. Along the way, he has worked with most medical specialties and hospital departments. Highlights of his career include helping neurosurgeons use software to improve brain and spine procedures and guiding life sciences clients to global solutions for their secure patient data cloud platforms.
Brett's career has taken him to all 50 states, as well as England and India. As in-person meetings return, Brett looks forward to in-person client meetings and conferences.
Aderinsola Akintilo, Senior UX Designer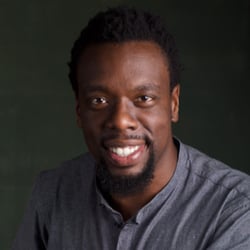 Aderinsola Akintilo joins Sorcero as Senior UX Designer, where he will bring his experience and vision to the UX/UI design of our products. With over 8 years of experience building software solutions, Ade highly values collaboration, strategy, and execution and will create user experiences that deliver clarity for Sorcero's customers. He prides himself on being a hands-on leader and a problem solver with extensive experience building software solutions in the healthcare, transportation, and business sectors.

Ade utilizes design-thinking as a process throughout various roles and stages of projects. In previous roles, he has led research interviews, managed stakeholder meetings, organized feature prioritization workshops for products, managed software development teams, managed projects from concept to launch, and helped organizations with their digital transformation. He has crafted digital experiences and validated concepts with clients including Fedex, NASA, Nike, Gokada, and Daimler Trucks NA.

Ade is a self-proclaimed adrenaline junky who loves skydiving. He has gone five times now and will continue to go in the future. He has traveled to countries on every continent except for Antarctica, and is currently learning two languages: Yoruba and Spanish.
João Paulo Martins, Machine Learning Engineer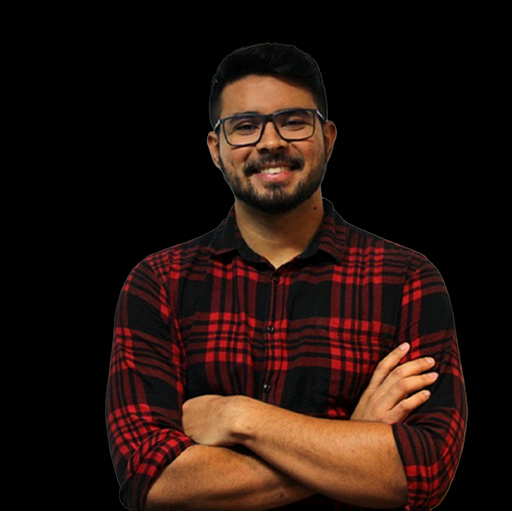 João Paulo Martins joins Sorcero as a Machine Learning Engineer. He brings experience as an AI researcher who created several end-to-end solutions at his previous company. He has won three university AI competition prizes. He is currently a Kaggle Expert based on past competitions and is one Kaggle Gold Medal away from achieving Kaggle Master.
João played as a middle linebacker on an American football team for three years in Brazil. He is learning German, and his greatest fear is being attacked by a shark.
Christina Cullen, Marketing Associate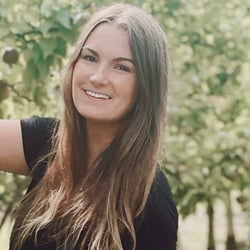 Christina Cullen is a writer and marketer with three years of experience specializing in SEO, content marketing, and copywriting. As the Marketing Associate at Sorcero, Christina focuses on demand generation, brand awareness, and thought leadership initiatives. In her previous position, she spearheaded the marketing strategy for a top-tier real estate group representing over $180 million in lifetime residential sales. She holds a B.S. in International Business from the University of South Carolina and is pursuing an M.A. in Writing at Rowan University. In her free time, Christina is writing a speculative fiction novel and making a list of future, safe travel plans. After living in Madrid for a year and a half, she is continuing to study Spanish.
Gustavo Rocha, Software Engineer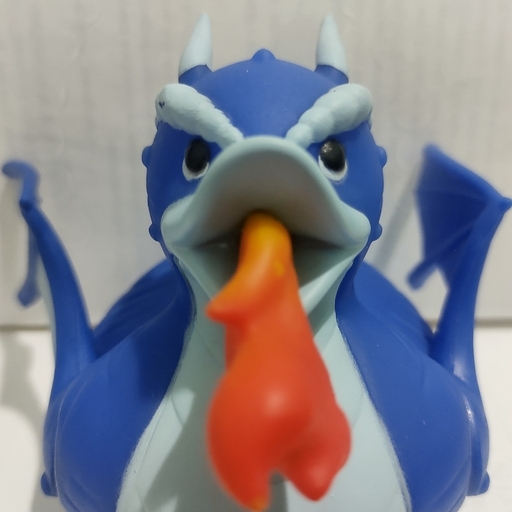 Gustavo Rocha brings over 15 years of experience with software development to his role as a Software Engineer on the Integrations Team at Sorcero. Gustavo has helped in the scalability and development of a solution for the ingestion and analysis of social network data that was used to monitor the world's second largest university entrance exam (ENEM, Exame Nacional do Ensino Médio) and presidential profiles. Over the last four years, he has been applying his knowledge and experience in the health tech sector by contributing to projects, research, and doctoral studies.
Gustavo enjoys nature and outdoor activities, as well as taking on new hobbies, including dancing and cooking. Whenever he has the opportunity, he leaves the city and takes trips to the countryside. Once conditions allow, he plans to take a series of trips around the world.
Nicholas McElroy, Software Engineer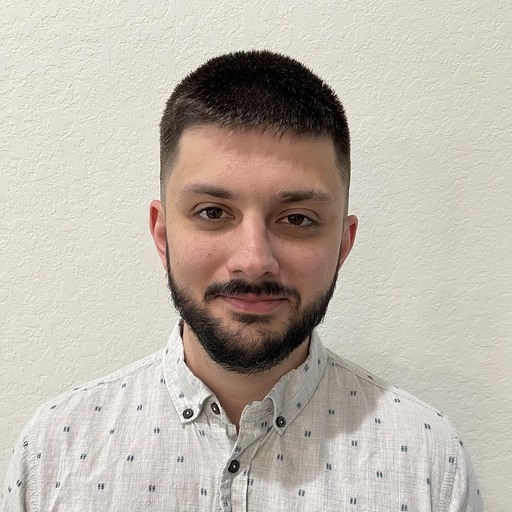 Nicholas McElroy is a Software Engineer on the Integrations team at Sorcero. Before joining Sorcero, Nicholas McElroy served in the Navy as a Chinese linguist for six years. After his service, Nicholas graduated from the University of Texas at San Antonio with a B.S. in Electrical Engineering and certificate in Artificial Intelligence. He gained experience with AI through his work at a laboratory where he assisted in the development of an autonomous vehicle that used reinforcement learning to navigate an environment. He also previously interned at an early-stage startup, where he developed natural language processing capabilities for the company's product.
On the Integrations team at Sorcero, Nicholas works to maintain and develop new features for our open source Ingestum library. Currently, he is finding new ways to integrate artificial intelligence into Ingestum by using the latest deep learning models and methodologies to allow for more flexible and robust document ingestion and transformation. Nicholas is fluent in Mandarin Chinese.
Valentina Cano, Jr. Software Engineer
Valentina Cano joins Sorcero as a Jr. Software Engineer. She has been passionate about data and programming from a young age, and decided to study software engineering to "continue learning about this great and crazy world." Valentina has gained experience in the field by analyzing data and creating visual dashboards, and she continued to build upon her knowledge by pursuing a Data Science degree. For Valentina, last year was a year of many changes and new challenges. She participated in a Python meetup as a speaker and started working at Sorcero as a Jr. Software Engineer where one of her main responsibilities is to maintain Ingestum.
Some fun facts about Valentina: "I am so crazy about cats and I love learning about new cultures. In fact, a few years ago I did two intercultural exchanges in Germany and England. Lastly, I think that on a rainy day, books and coffee are always a great idea."
Chihurumnaya Ibiam, Jr. Software Engineer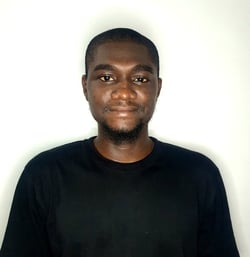 Chihurumnaya Ibiam joins Sorcero as a Jr. Software Engineer. He has been an open source maintainer at Sugar Labs Inc for the past 4+ years now, where he maintains the core sugar API. He has also served as a Release Manager and member of the Sugar Labs Oversight Board. During this time, he mentored students and undergraduates from Google Code-In and Google Summer Of Code. He has helped introduce them to Open Source and watched them become frequent contributors.
At Sorcero, he works on Ingestum, our open source library that transforms common files and data sources into a unified document format or additional processes, such as the application of natural language processing pipelines. Alongside his engineering role, he is a gamer who loves music and plays the drums.
In addition to these strategic hires, Sorcero has opened several new positions to support our continued growth.