Sorcero is moving fast in 2022 to deliver the leading Life Sciences Language Intelligence Platform. The company is continuing to scale its team with several strategic new hires that will deliver solutions to transform lives through effective use of the world's knowledge.
In March, Sorcero announced two notable additions to its leadership team. Nithi Vivatrat joins as Chief Operating Officer, and Mark Muir has been named as Vice President of Sales. As the company continues to grow, it will be better positioned to support customers and partners by providing access to the most advanced AI-powered solutions purpose-built for Life Sciences.
Introducing Sorcero's Newest Team Members
Nithi Vivatrat, Chief Operating Officer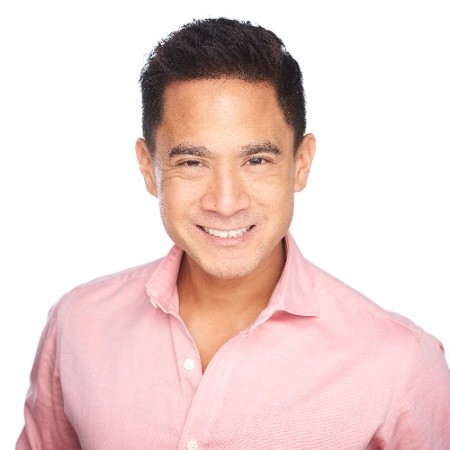 Nithi Vivatrat, entrepreneur and product leader, joins Sorcero as Chief Operating Officer. An expert in building and deploying enterprise analytics platforms, Nithi will establish operating systems and a foundation for scale at Sorcero to deliver innovative products to the life sciences and improve patient outcomes.
Prior to Sorcero, Nithi was the Chief Product Officer of Socially Determined, a provider of risk intelligence about social determinants of health to healthcare payers, providers, and life sciences companies. Prior to that, Nithi was the Chief Product Officer of Clarabridge, acquired by Qualtrics in 2021 for $1.125 billion, where he was responsible for product management, engineering, and cloud operations. Under his leadership, Clarabridge was placed as a Leader by Forrester in two categories: AI-based text analytics and customer feedback management platforms. Nithi has also served as Chief Operating Officer of Ntrepid, co-founder of Claraview, acquired by Teradata, and multiple roles at MicroStrategy. Nithi received an SB in Economics from MIT.
Nithi is the chair of Project on Government Oversight (POGO). He has served on the POGO board for over 12 years, as well as the Mid-Atlantic board of UNICEF USA.
Why did Nithi join Sorcero?
"I have been looking to join a team that (1) works on a meaningful mission and (2) sincerely values collaboration, intellectual honesty, and customer success — I feel like I found that in Sorcero. I'm excited to be part of the team that grows Sorcero into an industry-changing company!"
Mark Muir, Vice President of Sales
Mark joins Sorcero as Vice President of Sales from some of the leading SaaS companies in life sciences. Prior to Sorcero, Mark was the Vice President of Sales, Global Life Sciences at Nuvolo where he led sales initiatives to connect research, development, and management teams at leading life sciences enterprises with tools to accelerate accurate research and high-quality, compliant manufacturing. At Veeva, Mark was one of their first four sales leaders tasked with launching and scaling Veeva Vault. He also led sales at Paragon Solutions and Octagon Research, some of the leading players in life sciences R&D. He studied at West Virginia University in Morgantown, WV. Mark enjoys spending time with his wife Tammy and their three children. He is also a supporter of the HEADstrong Foundation, which offers financial, residential, and emotional support to families affected by cancer.
Why did Mark join Sorcero?
"Sorcero was a great fit for me as an early-stage company with market leaders and amazing technology poised to make a difference in the Life Sciences marketplace. I was drawn to the culture of the team and the way they are driving success and wanting to make a difference."
Walid Saba, Senior Scientist
Dr. Walid Saba, regarded as a Natural Language Understanding (NLU) thought leader, joins Sorcero as Senior Scientist. Walid is known for his distinct voice on AI and Natural Language Understanding (NLU), and his piece titled Machine Learning Won't Solve Natural Language Understanding was a runner-up in the awards for most influential and viewed articles in The Gradient.
Prior to joining Sorcero, Walid was a Principal AI Scientist at Astound and the CTO of Klangoo, the developer of the Magnet digital content semantic engine. He has held various positions at places such as the American Institutes for Research, AT&T Bell Labs, IBM Watson, and Cognos.
He has also spent 7 years in academia where he taught computer science at Carleton University, the New Jersey Institute of Technology (NJIT), the University of Windsor, and the American University of Beirut (AUB). He has published over 50 technical articles, including an award-winning paper that he presented at the German Artificial Intelligence Conference (KI-2008), and he holds a Ph.D. in Computer Science from Carleton University.
Get to know Walid:
You can also get to know Walid by checking out our latest Employee Spotlight:
Jayant Thomas (JT), Senior Engineering Director
JT is a strategic AI/ML leader with a passion for building, transforming, and leading engineering teams to success. As Senior Engineering Director of Sorcero, he brings a wealth of knowledge and experience in DevOps and Machine Learning. Prior to joining Sorcero, JT was the Senior Director AI/Machine Learning Engineering at Change Healthcare, where he launched their AI/ML platform by building out CloudNative services for key machine learning processes such as Training, Feature Store, Labeling, Inferences Engines, etc., resulting in the rollout of 100+ models and 25 AI applications to production as well as up to $100 million in increased revenue. He has also held leadership roles at Veritas Technologies, GE Digital, Oracle, and AT&T. Alongside his professional endeavors, JT considers himself an amateur audiophile, dabbling with Class A amps, Preamps, Wilson audio speakers, and Vinyl audio gear.
Rob Koh, Director of Customer Success
Rob Koh leads the Customer Success Function at Sorcero as Director of Customer Success. He brings a depth and breadth of experience in success and leadership and we are excited to have him join our team to bring us to the next level. A leader who serves his customers with excellence and integrity, Rob began his career after graduating from the rigorous Naval Academy as a Naval Officer aboard the nuclear submarine, the USS Chicago. Following his military experience, he served in leadership roles at IBM, Zuora, and Service Max. He has also earned an MBA from Duke University. Rob enjoys spending time with his partner and two kids, triathlons, and watching Duke basketball.
Tomas Valena, Senior Manager of Medical Affairs Success
Tomáš Valena brings a depth and breadth of experience in Medical Affairs to Sorcero as our Senior Manager of Medical Affairs Success. After graduating with his master's in Pharmacy from Comenius University Bratislava, Tomas worked within many pharmaceutical companies where he held progressively increasing roles and responsibilities. These companies included Abbott, Pfizer, Novartis, and Merck. These roles helped Tomáš gain an important understanding of what matters to current and future life science companies. He has recently completed a Doctorate in Pharmacy from one of the world's oldest universities, Charles University. We are very excited to have Tomas join our team and look forward to his leadership in the Life Sciences vertical. Tomáš has a passion for long-distance trails and plans to summit Mt. Blanc later this year.
Johanna Hennig, Senior Research Scientist
As Senior Research Scientist at Sorcero, Johanna Hennig joins the AI team to apply mathematics to our problems. Over the past several years, she has been applying pure math to various software problems and will bring this expertise to Sorcero. Prior to Sorcero, Johanna was a Research Staff Member at the Institute for Defense Analyses and a Max Wyman Assistant Professor at the University of Alberta. She holds a Ph.D. in Mathematics from the University of San Diego.
Taylor Walber, Sales Director
Taylor Walber joins Sorcero as Sales Director, with expertise in the health care and life sciences industries. Prior to Sorcero, Taylor was Sales Director at the leading healthcare professional data platform H1, where his initiatives were targeted at Global Medical Affairs, Clinical Ops, Marketing, & Commercial. He also was a sales specialist at Zimmer Biomet, one of the leading Orthopaedics medical device companies. He studied at the College of Wooster, an Ohio liberal arts school with the nation's leading undergraduate research program. We look forward to having Taylor on our team to help connect life sciences enterprises with AI solutions. Taylor loves music of all genres and is learning the guitar this year as he plans a wedding with his fiancé, Eve.
Michail Fabrizi, Revenue Operations Manager
As RevOps Manager, Michail Fabrizi leads Sorcero in the convergence of marketing, sales, and customer success, in particular, the operations and systems that flow between them and that drive and track performance. Previously, he led Sales Operations at Mosai.co, an Italian media technology SaaS company, an Italian insurer, a cyber-security and legal advisory firm, and served in the U.S. Army Intelligence and Security Command (INSCOM). He studied at the University of Maryland. We are thrilled to have Michail on our team as he builds a high-performing revenue stream across GTM teams and helps scale to transform and impact the life sciences industry. Michail speaks four languages: English, Italian, Russian, and has a language certificate in Persian-Farsi.
Martha Woodward, Release Manager
Martha Woodward joins the Implementation Team at Sorcero as the Release Manager. In this role, she is responsible for planning, monitoring, and keeping releases on track as we develop and mature our products. Prior to Sorcero, Martha was Manager of Release Engineering at Johnson Controls and has over a decade of experience as a Software Developer at CourtSmart Digital Systems, Inc. We look forward to her experience as we move forward in our implementation journey.
Amisha Shastri, Knowledge Engineer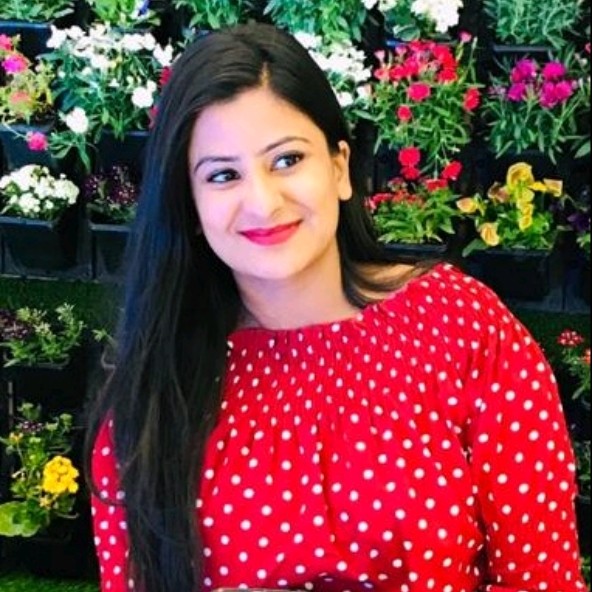 As Knowledge Engineer at Sorcero, Amisha Shastri brings substantial experience to the Product Team in the domains of healthcare data and life science research. She has over three years of experience in healthcare data and research in life sciences, with skills including database management expertise and data sourcing. She also has experience in biological validation based on creating relationships between target and drugs and MOAs, among many other technical skills. Amisha holds an MSc in Biotechnology.
Kumar Saurabh Raj, DevOps Engineer
Saurabh brings a strong DevOps background to his role as DevOps Engineer at Sorcero. Prior to joining Sorcero, he was an intern at Sugar Labs, where he worked on the development of Learning Bricks - A Novel Blocks Framework for Visual Programming Languages. Among other contributions, he worked on the development of MVP for an on-demand automated Kubernetes deployment system on Google Kubernetes Engine serving education software as SaaS. In his free time, Saurabh enjoys playing table tennis and art.